Media
---
Advocate's drive for judge's reading library brings in books by the hundreds
If Renata Hannans had to rank her birthdays from one to 33, her 33rd would come in at No. 1. "This is what life is all about," said Hannans, a youth advocate and local author, as she looked at the stacks of books around her at the Duval County Courthouse on Tuesday. READ MORE
---
Teenager sentenced to 30 years for murder committed when he was 12
Sharron "Tommy" Townsend, 15, arrives in Judge Jack Schemer's courtroom in February. Townsend sentencing hearing, for a second-degree murder he committed when he was 12 years old, was held in the Duval County Courthouse on Feb. 15. (Bruce Lipsky/Florida Times-Union)
---
Giving Back: Renata Hannans
When people volunteer, they can change lives — including their own. Each week in Reason, we will highlight a volunteer's story of giving back and how that selfless act was a true revelation. The volunteer project is a collaboration among the Times-Union, the University of North Florida, the United Way of Northeast Florida and HandsOn Jacksonville. READ MORE
---
The death of Jordan Davis: "It could have been any of us"
Race has barely been alluded to in the trial of Michael Dunn. But for some African-Americans following the proceedings, the case can be boiled down to this: A middle-aged white man, angry about loud rap music, shoots and kills a black youth who's going about his everyday life. . . READ MORE
---
Juveniles Facing Lifelong Terms Despite Rulings
JACKSONVILLE, Fla. — In decisions widely hailed as milestones, the United States Supreme Court in 2010 and 2012 acted to curtail the use of mandatory life sentences for juveniles, accepting the argument that children, even those who are convicted of murder, are less culpable than adults and usually deserve a chance at redemption. But most states. . . read the entire article on The New York Times website! Click Here!

---
INTERVIEW WITH RENATA HANNANS
My mother was 17 when I was born, so my grandparents raised me. As a child I grew up with both my grandmother and grandfather and never really wanted for anything but something was always missing–I guess it was the absence of my mother and father. . . READ MORE
---
One adult can change a life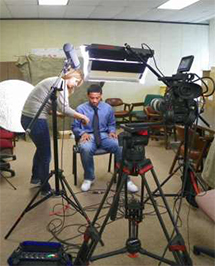 An international documentary crew in Jacksonville to interview at-risk students heard stories about atrocious living conditions, little or no family support and days and nights surrounded by crime.

But from the same students the crew also heard about how one caring person can turn such lives around, about the resilience of youth, about futures full of potential.

Moving them from despair to hope were their caseworkers from the Communities in Schools in Jacksonville, a nonprofit dropout prevention program.

Read more at Jacksonville.com: http://jacksonville.com/news/health-and-fitness/2013-05-03/story/risk-students-message-film-crew-one-adult-can-change-life#ixzz2bX1NF7wz

---
First-time author strives to keep hope alive for young offenders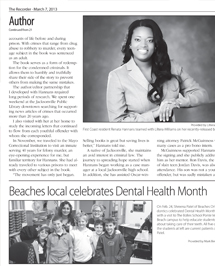 In a room filled with close to 100 supporters at Three Layers Cafe, which is nestled in the center of historic Springfield, first-time Author Renata A. Hannans spoke passionately about her nonfiction book "P.S. Never Give Up Hope."

The book chronicles the lives of 10 current and former youthful offenders as they candidly share details of the mistakes, consequences and regrets surrounding the irreversible crimes they committed. A project that was two years in the making proved to be a worthy effort as the author fought back tears to express the severity of a recurring epidemic that affects many juveniles worldwide.

She later declared the purpose of her mission by stating, "My goal is to spread awareness and make kids think of the consequences of their actions." Hannans also made it very clear that she does not condone juvenile crime.

---
Gallery