Youthful Offenders Summaries
Chapter 1: Free Lil Eddie

Jonathan E. Hartley

In December of 2009, Jonathan Hartley, along with two others, attempted to rob and subsequently killed Sarah Hotham, a Domino's pizza delivery driver. At the time, Jonathan was 15 years old. He was raised by a single mother and is currently serving a life sentence at age 18.
---
Chapter 2: 14 doing 70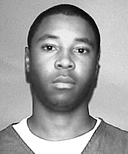 Shimeek Gridine

At 14 years old, Shimeek and his 12 year old friend found a gun and decided to rob someone. The bullet grazed the side of the victim's face, but he survived. However, Shimeek was sentenced to 70 years in prison. His appeal is currently being reviewed by the Supreme Court, and for now, he is scheduled to be released in the year 2079.

---
Chapter 3: Close to Home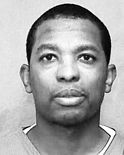 Thornton Brunson

In the summer of 1990 at age 17, Thornton shot and killed Marcel Findlay at a neighborhood cookout. Five shots were fired and Marcel later died at a local hospital. Over two decades have passed and Thornton is now 39 years old serving 25 years to life.

---
Chapter 4: Daddy Died, Momma Tried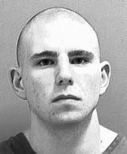 Tyler Beall

Currently, Tyler is 21 years old serving a six year sentence for robbery. Growing up, Tyler's mom was a routine alcoholic and after his father passed away, he fell deeper into the abyss of drug abuse and alcoholism. Tyler regrets it all and plans to make a change for the better when he is released from prison in 2016.

---
Chapter 5: Never Use Drugs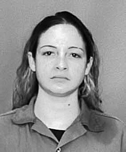 Samantha Sneed

Samantha's drug use began with a friend at age 12 with marijuana. As a juvenile, Samantha spent most of her teenage years in unsuccessful drug rehab programs. She was released from prison on September 29, 2012, after serving a two year sentence for burglary, and hopes she never has to return.

---
Chapter 6: Speaking from Death Row

Anonymous

The following anonymous inmate was handed a death sentence and is awaiting execution, unless he is granted an appeal. He decided not to share his life story; however, he offers candid advice to young America from Death row.

---
Chapter 7: Product of My Environment

Richard Hannans

At age 17, Richard was sentenced to 10 years in prison for armed robbery. When he was released in 2007, it was hard to find legitimate work with a felony record. In 2011, Richard was sentenced yet again to 15 years in prison as a habitual offender for selling drugs to an undercover officer. Upon release, he will be nearly 50 years old and will have served half his life behind bars.

---
Chapter 8: My Brother's Keeper

Devonta Mayberry

At age 17, while riding in the car with friends, Devonta had no idea it would be his last time seeing one of them alive. Even today it is still hard to grasp the idea that he is serving 40 years for the murder of his friend that he called his brother, a murder that he did not actually commit.

---
Chapter 9: Guilty by Association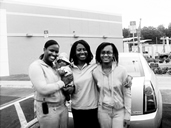 Sophia Smith

At age 18, Sophia and her mother were busted for involvement in a drug ring. She didn't understand the severity of the trouble she was in as she awaited trial. When Sophia and her mother were sentenced to 30 years, she was eight months pregnant and later delivered her second baby girl in federal prison.

---
Chapter 10: The Hustler, The Rapper, The Man

David Goodman

David was an intelligent young man who was constantly battling the emptiness of living without a father and growing up in poverty. At age 19, he served a short stint in a youth program for selling drugs. He was later arrested a second time on a firearm charge. After establishing an independent record label as a local rapper, David was charged with his third strike. He is currently serving 15 years in federal prison for conspiracy, and working hard to maintain healthy relationships with his 13 children.